New Control Panel development is progressing
Progress is going well on the new Control Panel for StatusHub, the majority of the design work is completed and a working prototype is being tested currently. The plan is to roll out access to the prototype in the next few weeks. We will share more news and details soon.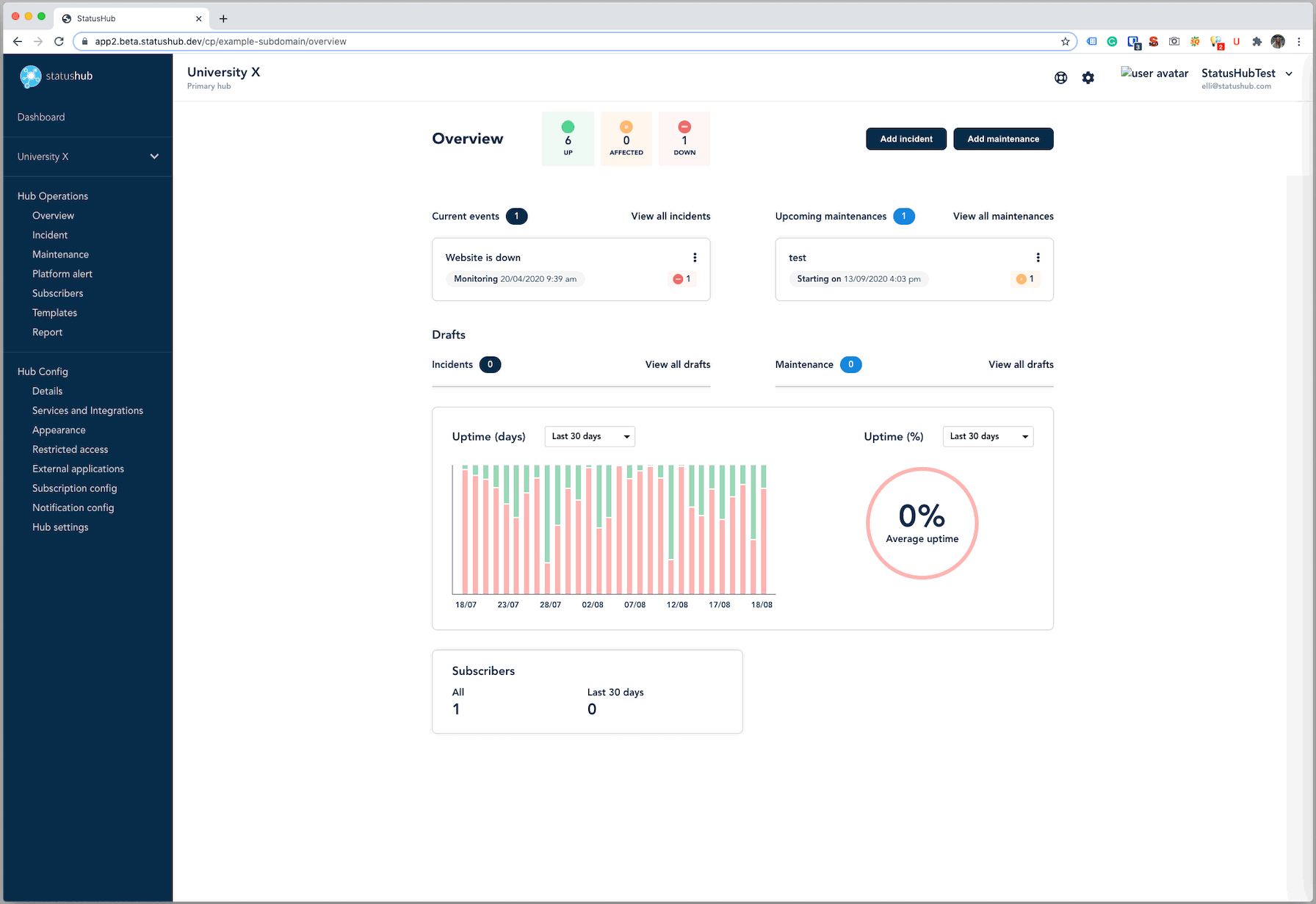 StatusGator integration
A new direct integration "StatusGator" is now available for services in StatusHub. StatusGator is a service aggregating data from other status pages, they currently track 900 cloud services. We built this based on customer feedback who saw the opportunity to use the data already available in their vendors status pages and reduce the need to duplicate monitoring or data input for their StatusHub accounts.
Here is the StatusGator integration overview page, where you can find more details and the help guide.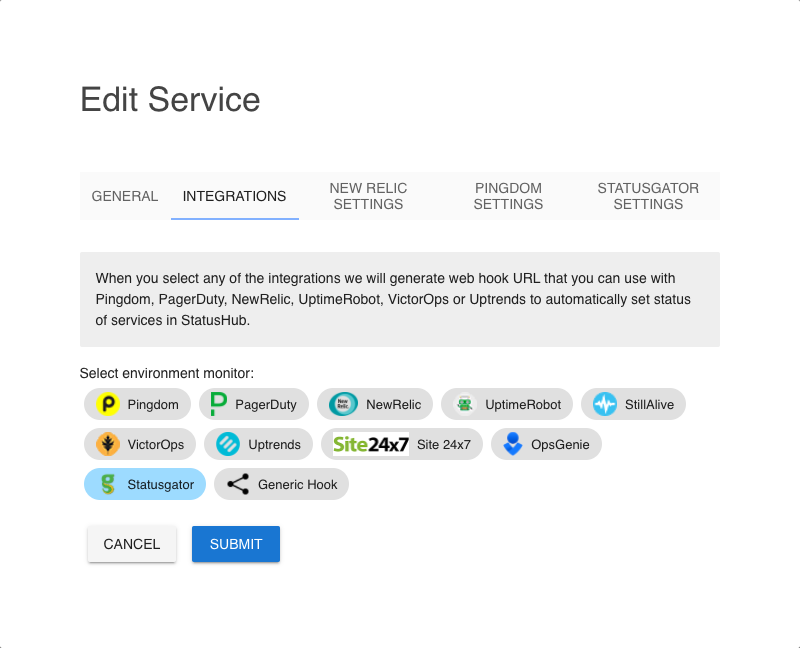 Updates
We added a "Back to Status Page" button that will appear on applicable 404 pages;

The Platform Alert state is now included in Webhook notifications;

Email sender domains now verified per region. Now email domains verified in one StatusHub region will have to be validated again in other StatusHub regions. All currently validated domains remain active for notifications sending but Control Panel will just show only new one;

Service/Group/Event titles will not be truncated when multi-lines could be used.

A small language support update: translation of labels in Email and SMS notifications. PL, DK and FR languages are supported for now, more can be added if requested.
API
The following are recent changes and improvements in the StatusHub API:
CustomID filter in Services INDEX;

Draft mode for incident created with API.
Two currently supported values are:
silent - no draft notification will be sent;

primary - draft notifications are sent to members on Primary Hub. This is the default behaviour.
---
If you have any questions or feedback about this post please contact us.