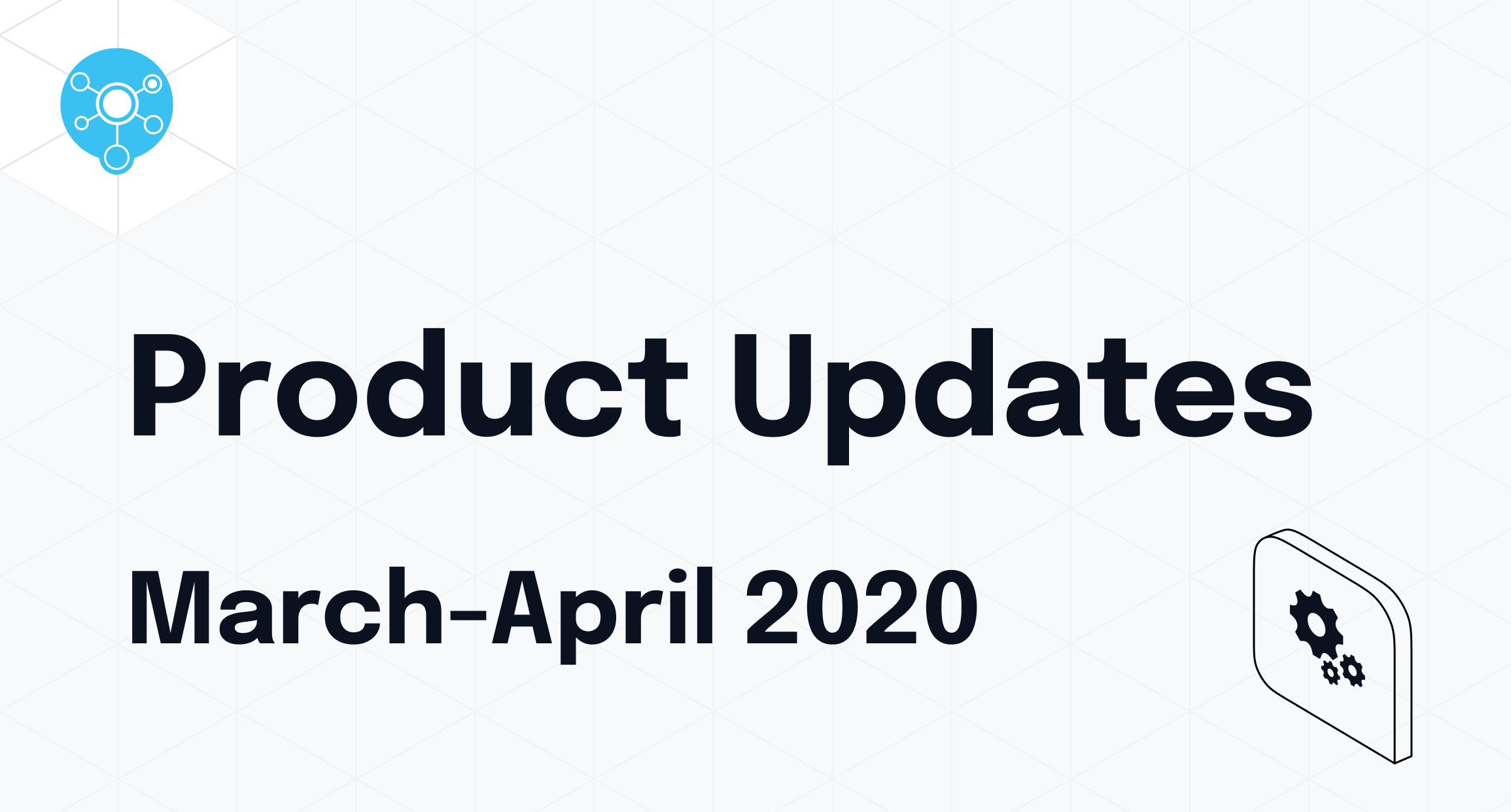 Product updates and changes | March-April 2020
Check out the latest StatusHub updates and features, including multilingual status page, updated icons, Opsgenie integration and more for the last two months.
Customizable features
1. Maintenance box mode.
In our recent design update, we introduced a new mini-calendar interface to show future (planned) maintenance events. Based on a customer request we have now created an alternative option of a simple list view.
You can choose how the maintenance section looks like: a calendar or a list view or you can not show this section at all.
For now this requires a manual change, please contact us if you would like to activate List view for your account.
Mini calendar view: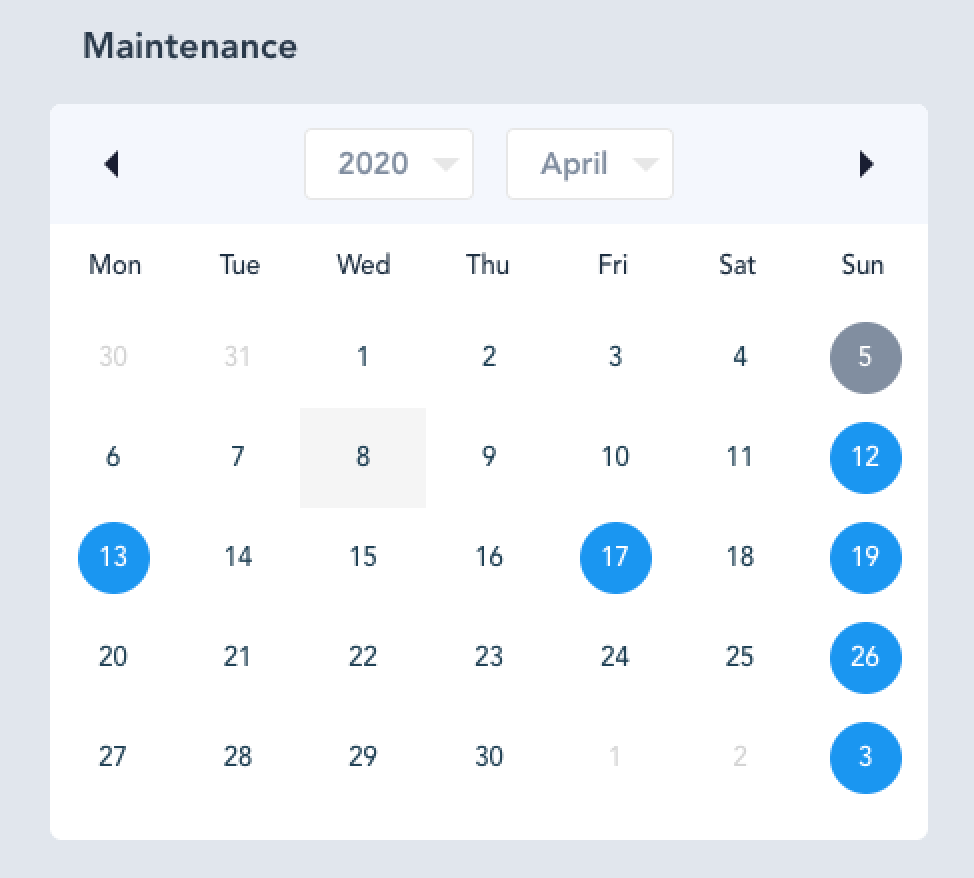 List view: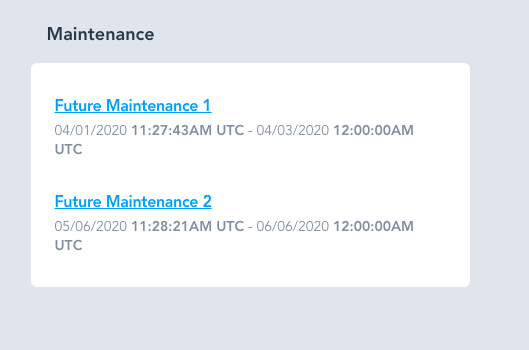 2. Changes connected to services appearance
You can choose:
To show all services in current status in small circles summary area (on the top right corner) and not only affected ones;

To list all services instead of just affected ones. Please note that this will affect "Show Affected Only" toggle default state.
Please contact us to make any of these changes.
3. Multilingual status page
Based on customers request we added lingual support to status pages. This is in beta now - please contact us if you would like to test it so we can activate this feature for your account.
Currently supported languages Danish, French and Polish.
You can also choose the default language for your status page.
Here is the link to the site of one of our customers with English and French translation: https://edu-ontario.statushub.io/. You can see the language switcher in the right corner. Please notice, that we are translating only the general content of the pages, for example, the titles on the pages, but not the content in incident or maintenance details. This you can update from the control panel in any language you want.
Updates
1. Collapsed view
From now on if there are no maintenance events, incidents, or any events at all - the collapsed view will be visible. You can see on the images below, how it looks.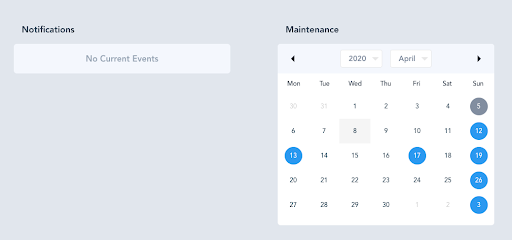 2. Updated icons
The incident icon is now grey to avoid potential confusion between service status and incident types. The maintenance icon is back to being a blue square with a white tool icon inside. The status of incidents will be represented by a new group of grey icons.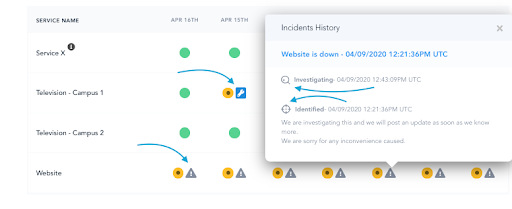 3. Accessibility
You might have noticed circle changes that represent service status. We made these changes to ensure we meet accessibility standards & guidelines. There may be more future changes as part of this process.

4. OpsGenie integration
StatusHub now integrates directly with OpsGenie. Please check the help doc for the details on how to integrate OpsGenie with StatusHub.
5. SMS credits usage report
A new SMS usage report has been added to the control panel. This shows actual SMS credit usage.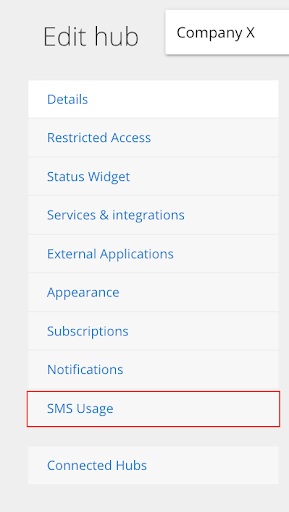 API changes
The following are recent changes and improvements in StatusHub API:
Logo and favicon included in ConnectedHub COPY API;

Description and public_name added to Services API output;

Ability to quickly and easily edit SubscriberMethod knowing only hub and address;

Ability to use service_ids to filter for Subscriber/SubscriberMethod API;

The 'silent' parameter is preserved when creating/editing an event. 'Silent' was added to API responses and Incident/IncidentUpdate/Maintenance responses are consistent now when returning service status.
---
If you have any questions or feedback about this post please contact us.
<--

Back to blog