Updates
The accessibility for the Hub Page was improved, an updated VPAT is available on request;

Status page description was increased to allow up to 1,000 characters;

From now on the services search query takes group name into account as well;

Small and Large text size is supported in event main text;

The MinimalWidget can be set to report on the aggregated status of multiple Hubs.
New features
There is now an option available to receive a daily digest of open incidents. We are testing the initial version set up as daily notification, but there is scope for some configuration. (For now, this requires a manual change, please contact us if you would like to activate this feature for your account.);

Recent improvement in the StatusHub API: added services filter in Maintenance INDEX API.
Performance
Performance has been improved for Hubs with 1,000+ services.
New Control Panel
In this update, we would like to share with you how connected hubs are being displayed, as this was one of the main reasons we decided to rebuild our old control panel.
On Dashboard, you can see all primary and connected hubs. In this example, we will show in more details Company X. From this screen you can see that "Company X" is the primary hub and it has 3 connected hubs based on the region. Here you have the ability to create incident or maintenance events, go to the status page or to the overview screen of any hub.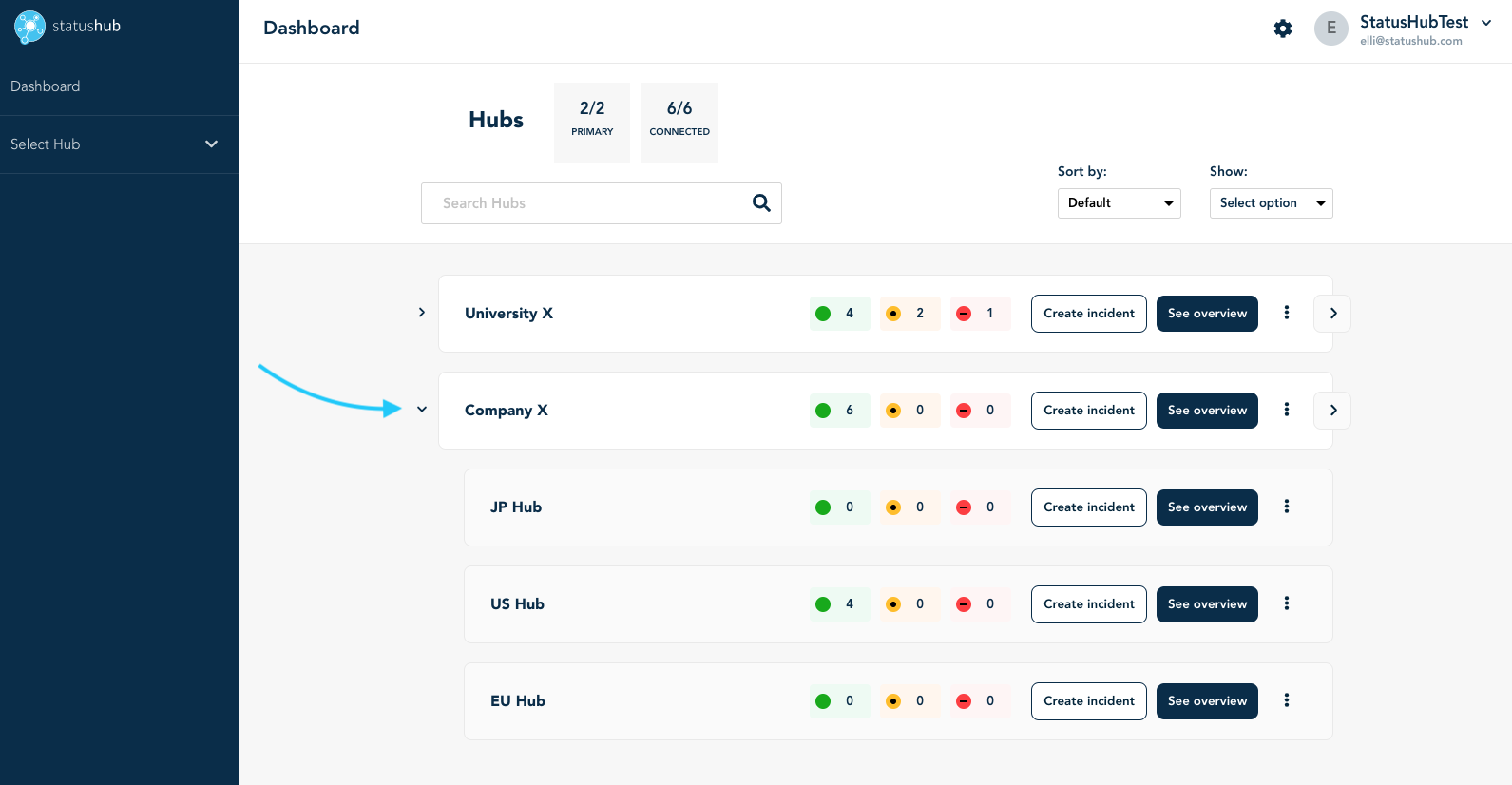 On the screenshot below you can see the Connected Hubs for different regions that belong to the Primary hub "Company X". You can find this by following the "Connected Hubs" section in the Hub Config.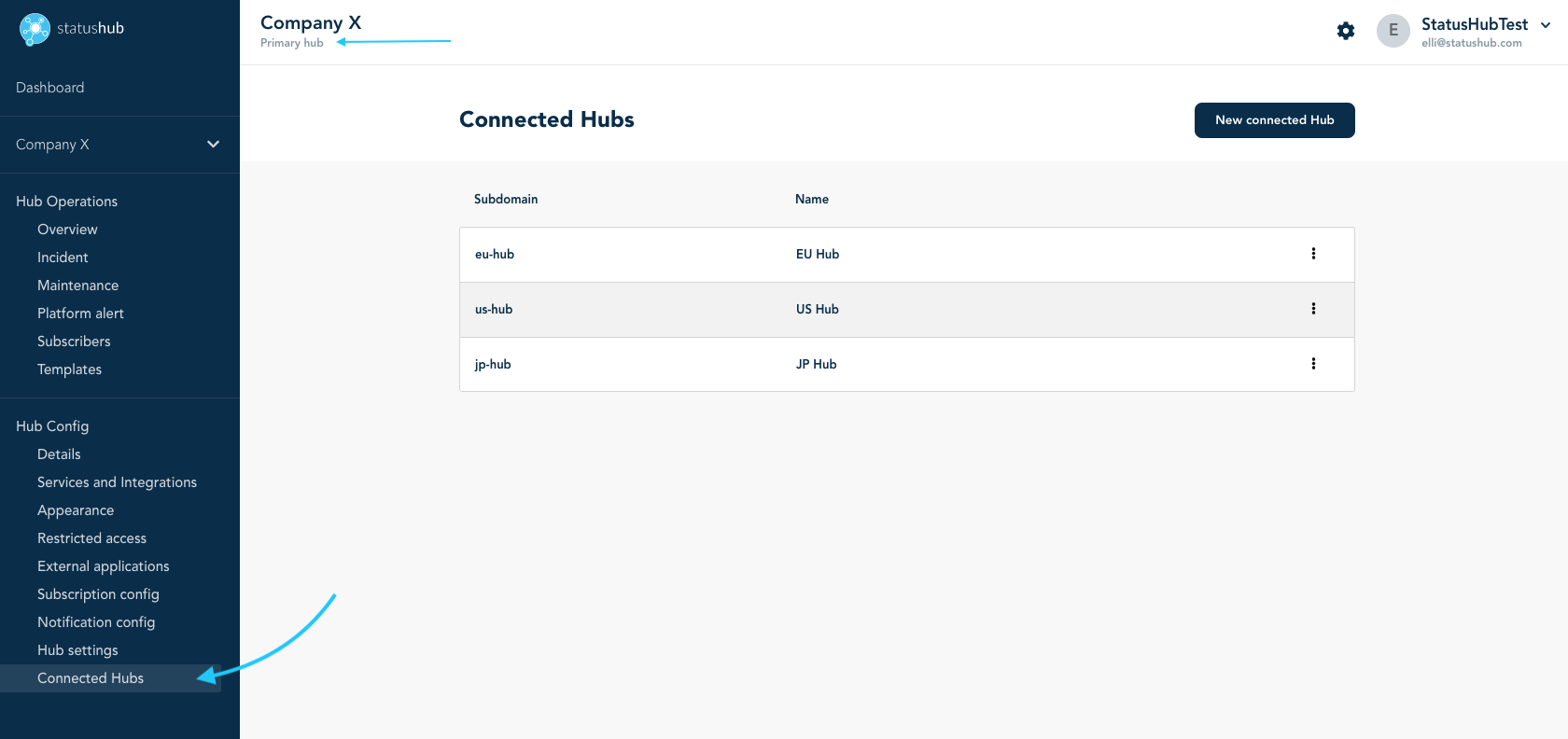 In the Primary Hub if you go to the "Services and integrations" in Hub config settings you will see groups and services for the hub.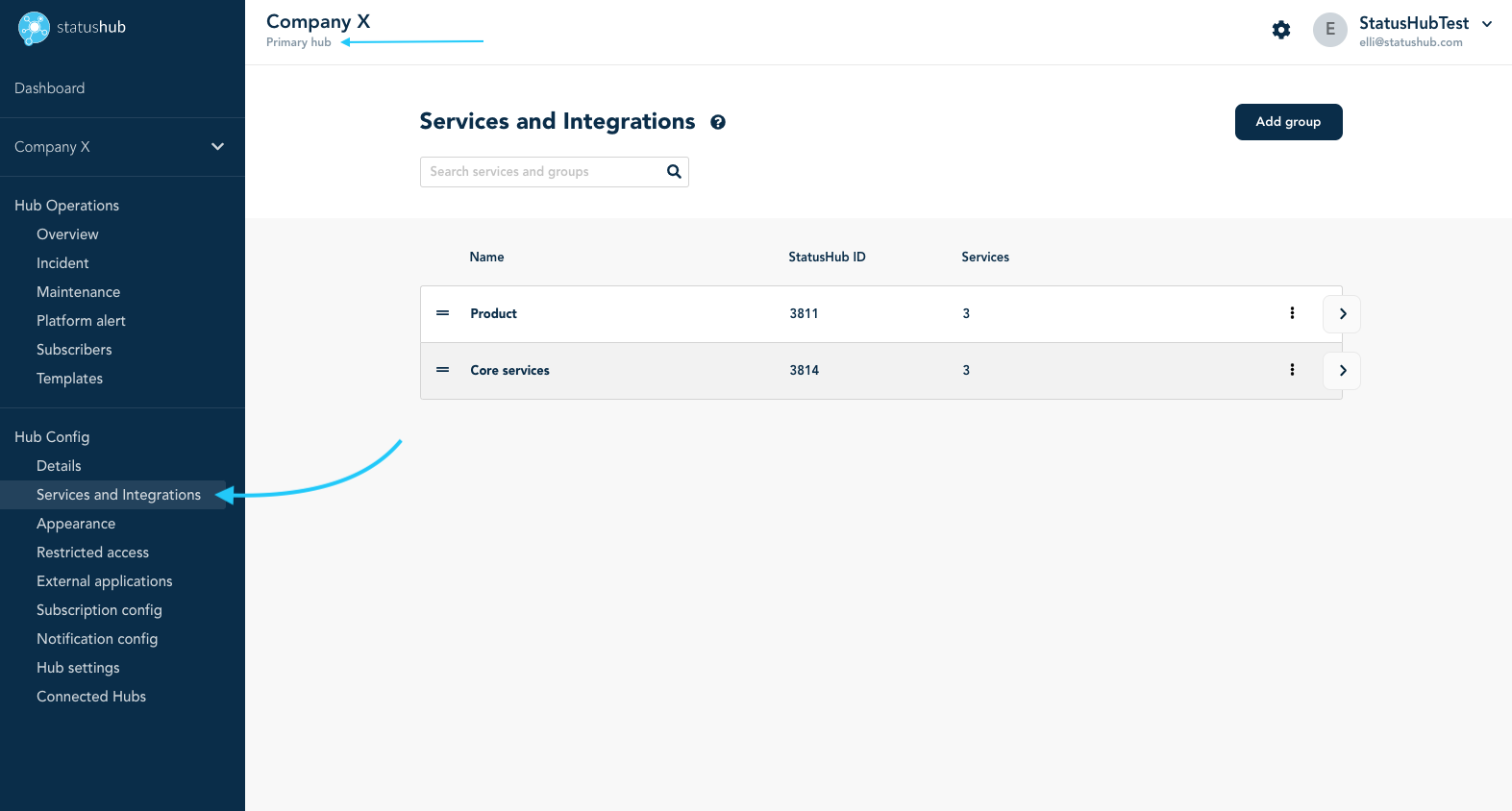 Here, for example, are services that belong to the "Product" group. From here you can manage all details for the services and integrations.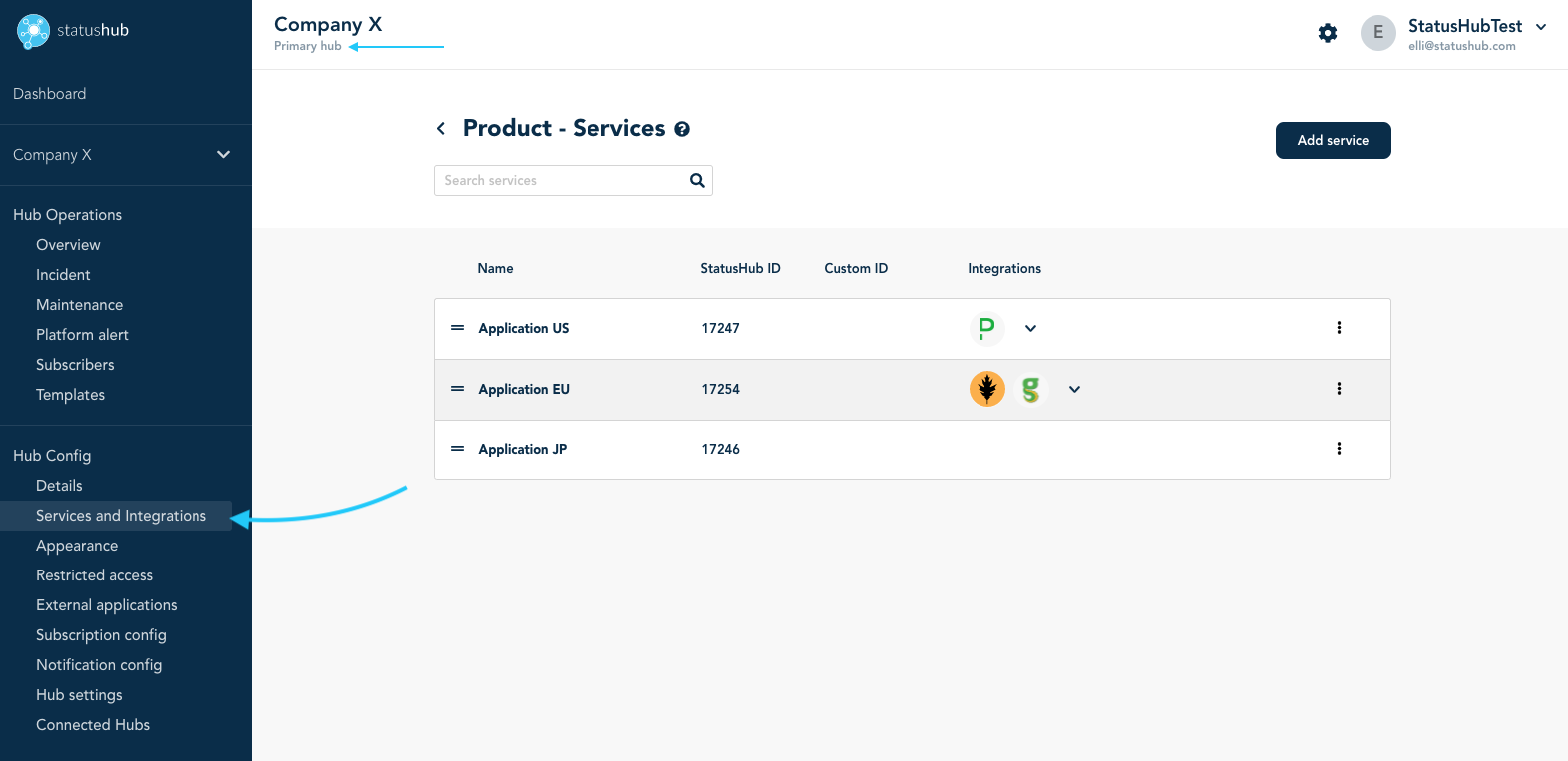 For the connected hub (in this case "US Hub") in Hub Config instead of "Services and integrations" you will find "Groups and services" settings. From here you can set what services will be shared and what services are individual. In this case, we have 3 global core services and only 1 individual service in the "Product" group that belongs to this concrete connected hub. This is what end users will see on the status page of the US hub: 4 services in total.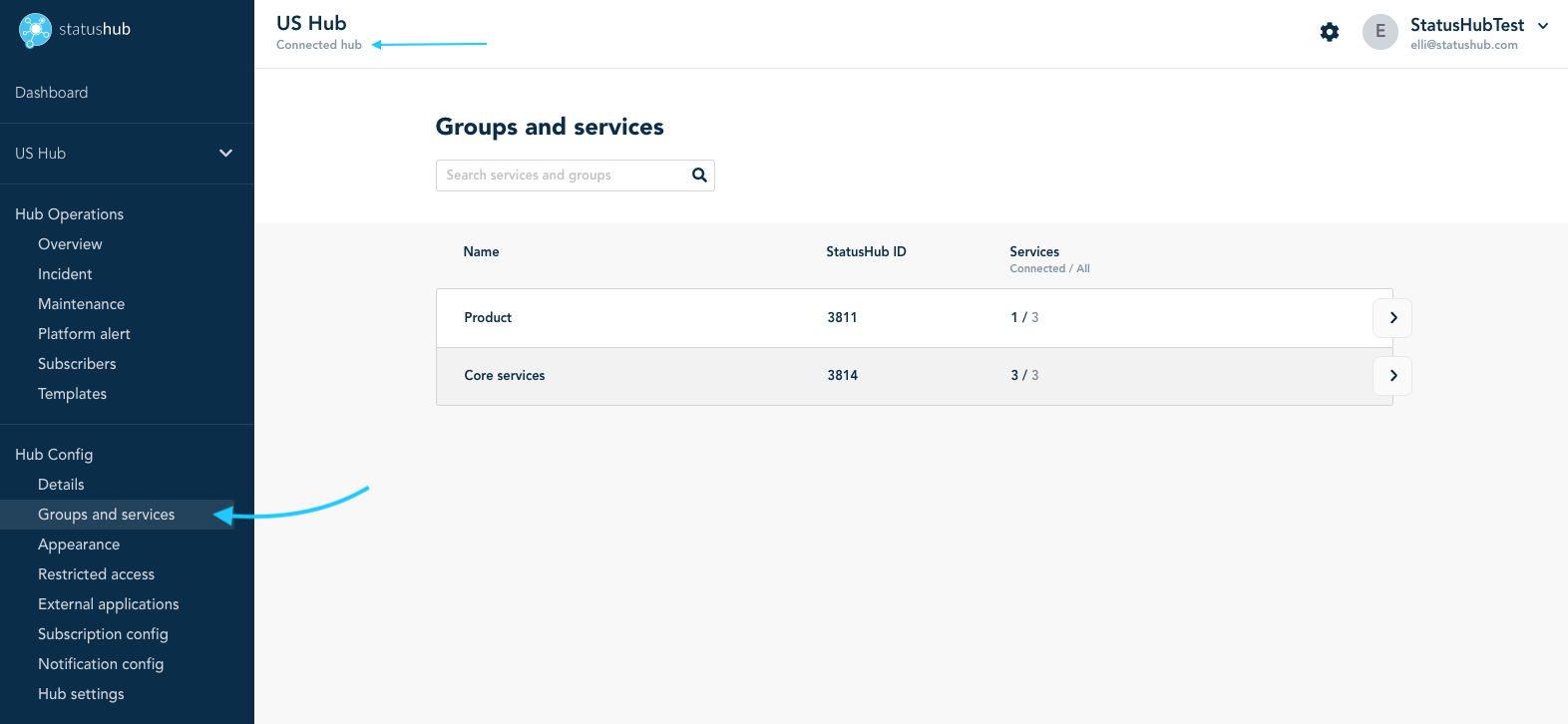 Inside the product group, you can check (and edit) what service belongs to this hub. This means that the US status page will be updated only when the "application US '' service status will be updated.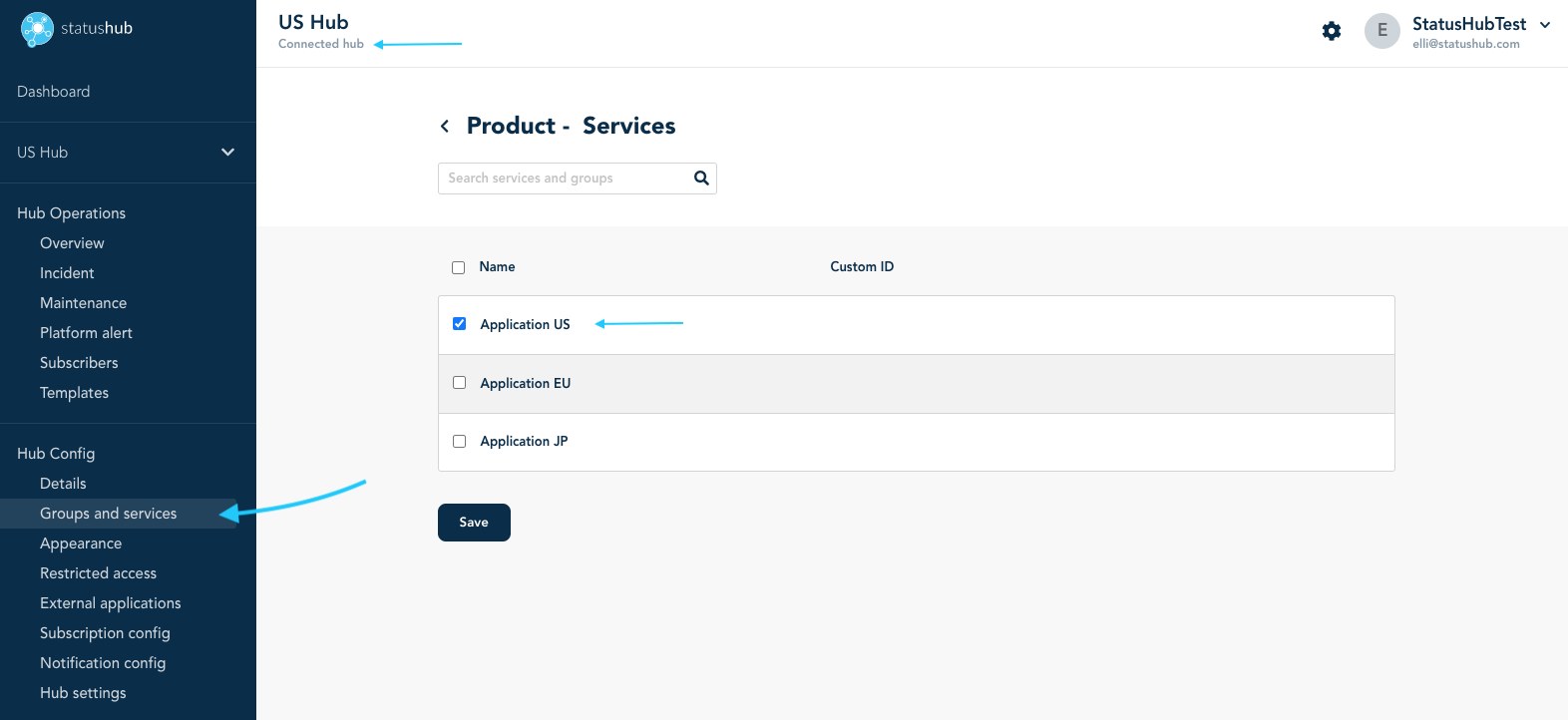 ---
If you have any questions or feedback about this post please contact us.