StatusHub Updates
Incident-Oriented Hub-View
First of all, StatusHub now has the Incident-Oriented Hub-View. Now a status page can show either multiple notifications or can show one incident with the services affected. We had feedback from some customers saying it sometimes appeared as if there were multiple incidents which can be confusing. The flexibility is now there to choose which works best for you.
In the image below you can see the example of the status page with one incident affecting five different services with "Group Notifications By" set to "Events".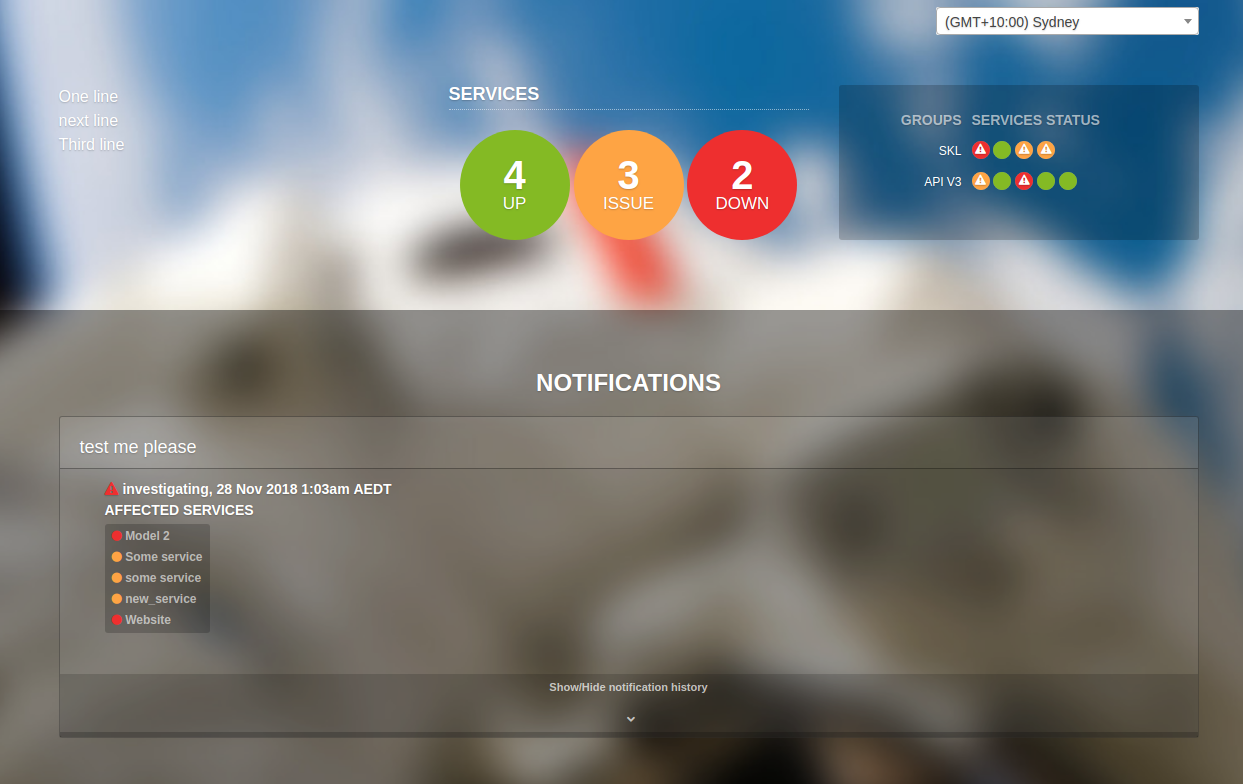 Template folders
You can now work easier and faster by grouping your event templates into labels that will allow finding a template easier. On the image below you can see two dropdown elements allowing you to first select Label and then a template when inserting templates. There is more information about this feature in our help doc: "Hub Operations: Templates".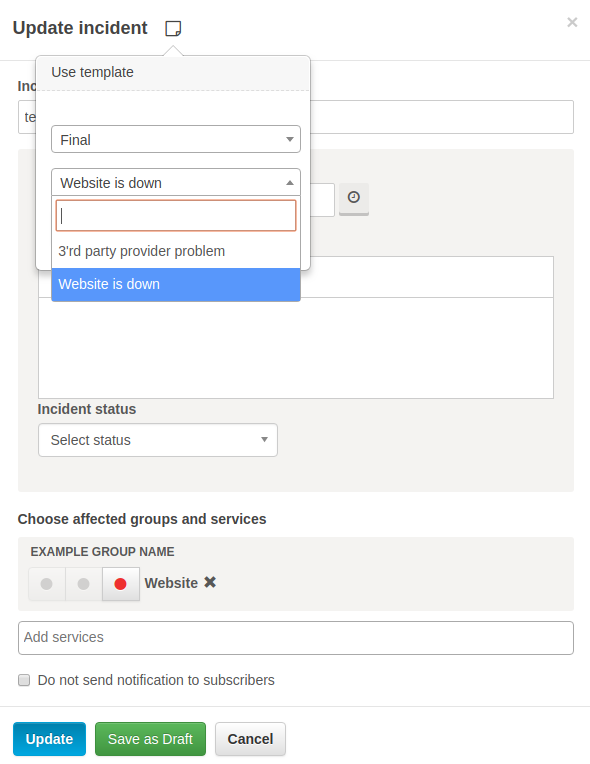 Customizable Reply-To
Based on feedback from a customer we have added a feature to allow more customisation for email replies. Now it is possible to specify the "Reply-To" header value for notification emails and also for draft emails sent by StatusHub.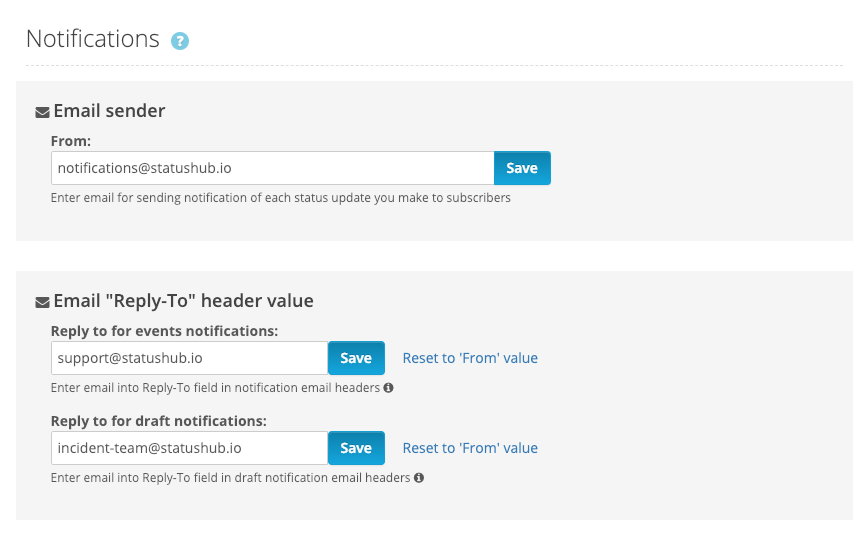 Hub name always visible in the control panel
Last, but not least we added a new feature to the main section of the control panel. Previously when a logo was set it replaced the name of the hub. With the new update, Hub's name is always visible if there is a logo or not. This means you can now distinguish between hubs when they use the same logo. An example is shown below.

Plans for this year:
We are excited to share some changes for StatusHub in 2019. These are some key projects we have planned and we will share more as the year progresses:
A new version of the control panel We will be updating the look and feel of our control panel to make it cleaner and faster, which will clear the way for us to make more improvements

Mobile apps We plan to build private mobile apps so there will be an alternative to SMS as a primary notification method

Shared services across multiple hubs This will allow you to create one incident or event which will update services which are common to multiple hubs

Maintenance notifications upgrade We will make it more like a regular calendar where you can set the timing of alerts, such as 1 week before and 1 hour before. We will also add a recurring option.
---
If you have any questions or feedback about new features or planned improvements please contact us.