New features
1. Changes in Control panel
Bi-weekly schedule is now added to Recurring Maintenance.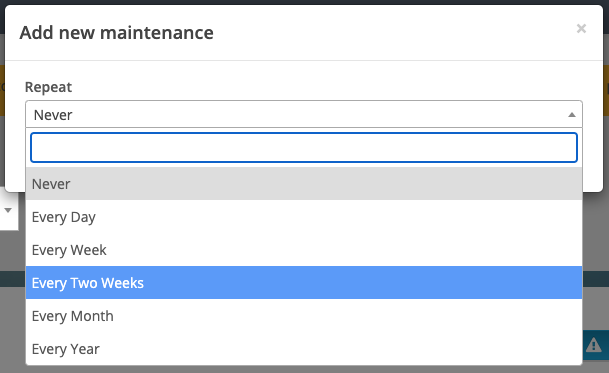 2. SAML
Customisation of SAML post sign-out page.

3. Changes in widget
Ability to use a different order of events in V2 widget.
Currently available widget options:
daysBefore - list events that occurred past specified days;

daysAfter - list events that will occur in specified days;

limit - maximum amount of events in widget;

incidentsFirst - list ordered by events type (incidents first).
4. Domains whitelist
Ability to set a whitelist of visitors based on their email domains.

Please note that:
This option is mandatory only for Google OAuth. For SAML, it's an optional setting;

This feature does not work with Public and Password protected Hubs;

Whitelist setting is not connected with any particular "Method" in a way that changing or disabling the authorisation method is not changing the value stored in "Domains whitelist". It's value is common to all authorisation methods.
API
The following are recent changes and improvements in StatusHub API:
API returning service current statuses:

It's possible to check what is the current status of any service;

Hub Authorization initial API implementation:

It's possible to switch between already configured methods or disable authorization;

It's possible to configure Domains Whitelist for authorization methods that supports it.
New control panel
We are happy to share with you that the new control panel is coming this autumn! This is a large project so we will share updates while we progress.
For now, take a look at the future design of how the incident update page will look like.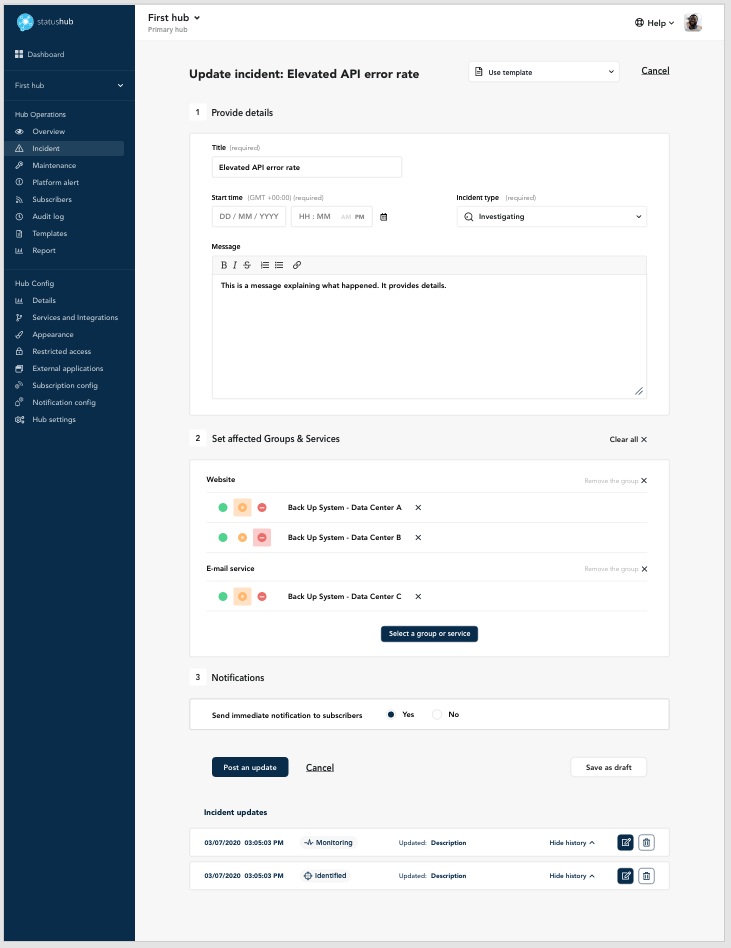 ---
If you have any questions or feedback about this post please contact us.