Services and Integrations
The new look and feel for Services and Integrations is now live.
There were several reasons for this change:
This is the first step in the process of improving and redesigning the UI of the StatusHub control panel;

The previous drag-and-drop feature was problematic in some cases;

Services and Groups play a role in our new feature - connected hubs.
This is how the section Servises & Integrations will look like: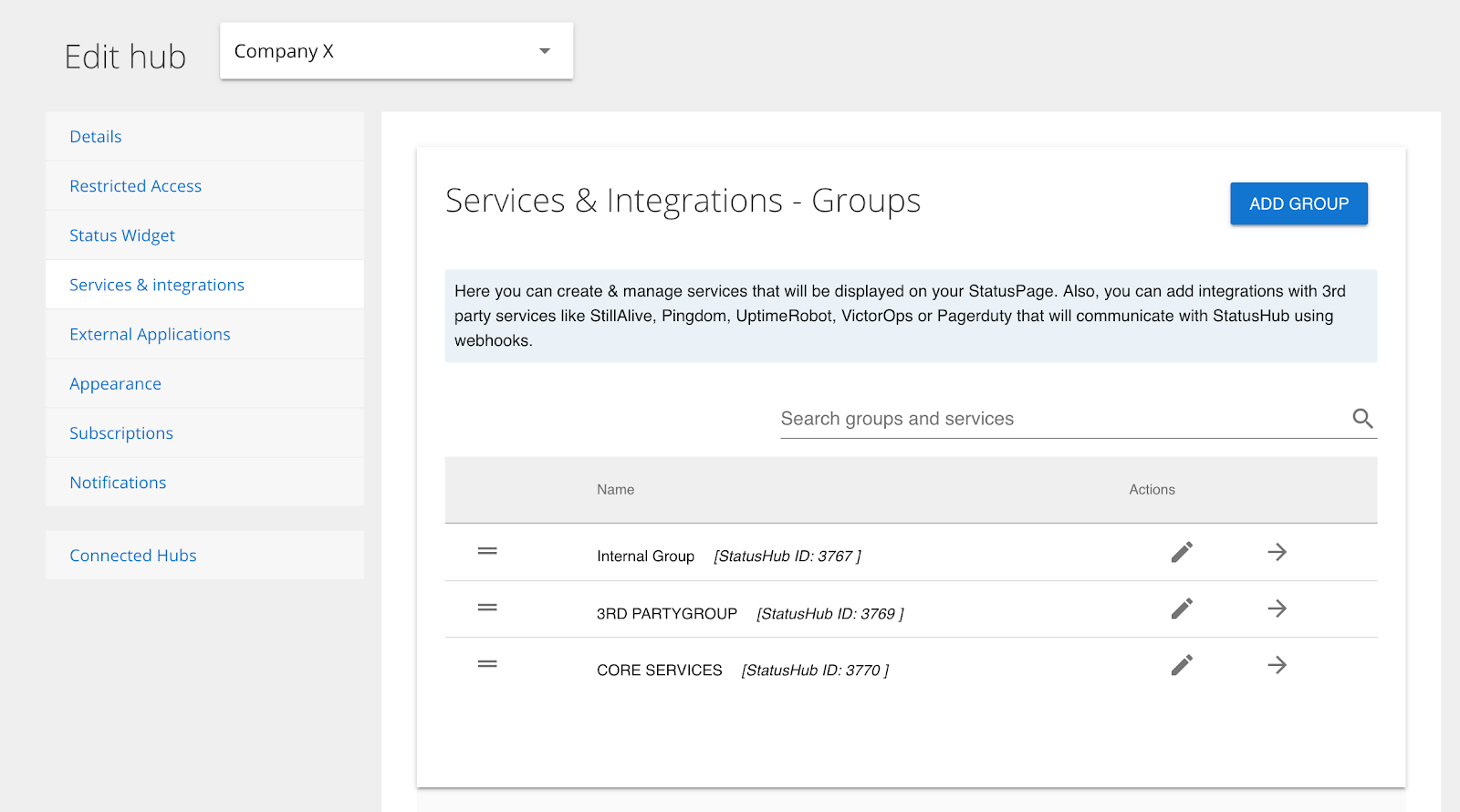 Connected Hubs
Connected hubs with shared services is our new important update. Before you were able to create multiple hubs in your status hub with independent services in each of them, now you will have the option to connect your hubs and share services between them. With a shared service, you may create one incident which will update multiple hubs. This is off by default, please contact us so we can activate it for your account.
Check this link for more information: Connected Hubs help doc.
New status page design
Below are some examples. Let us know if you want to see a preview of your own status page.
---

If you have any questions or feedback about this post please contact us.